ECO-Block in Severe Weather
09 August 2007
Concrete walls, especially those that are reinforced, stand up well to high wind forces.
They have the ability to resist wind blown debris.
Experience has also shown that Insulated Concrete Form (ICF) Buildings subjected to flooding have been more resistant to water ingress and have suffered much less consequent damage than any other form of construction.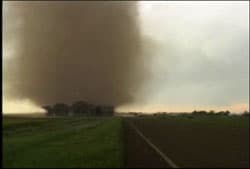 In 2004, a home with walls constructed utilizing ECO-Block ICFs underwent a real life wind test.
The home suffered a direct hit from an F2 tornado. Stormchasers following the tornado captured video and pictures of the hit

The residents were inside finishing the basement and survived the hit.  As you can see in the above photo, approximately 90% of the brick and exterior finishes were still attached to the ECO-Block® walls.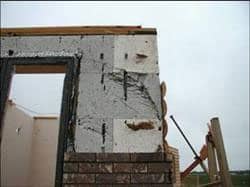 However, the roof truss hold downs failed and the roof was destroyed after becoming airborne.
The roof could have been saved. Trusses can be set in the block very easily prior to the placing of the concrete which is great for high wind areas. A concrete home can also be set on piles in Flood Prone Areas.
There is no need to sacrifice energy efficiency or strength just because it needs to be set high up in the air. Below are some examples of the versatility of ECO-Block.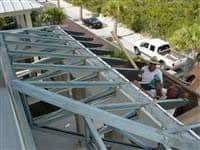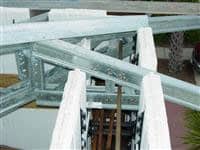 ECO-Block Insulating Concrete Forms (ICFs) represent the superior way to build. Using ECO-Block ICFs is Simpler, Faster, Better. ICF construction is Simpler and easier to install than traditional wood-frame, concrete block, or insulated tilt-up methods. ICF construction is Faster, taking less time with fewer people. And it's Better, because ICFs make your building vastly more energy efficient. ECO-Block structures are stronger, quieter, resistant to fire, moisture, mold and the elements, and have a positive ecological impact.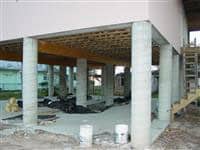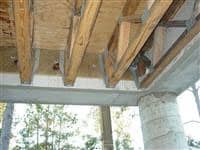 For more information  please contact us.